Department Zero launches the Vanity Fair Lingerie #LiftTour
The Vanity Fair® LiftTOUR, a nationwide bus tour with a focus on fit and philanthropy, launches this weekend. The tour debuts in Vanity Fair's hometown of Bowling Green, KY and will travel to 70 different retail locations in 12 major U.S. markets between July 17 and October 31. The LiftTOUR will offer free bra fittings by professionally trained team members to customers at major retail locations. For each woman fit, Vanity Fair will donate a brand-new bra to the local Dress for Success chapter.
For a full list of tour stops, cities, retail locations and updates along the way, visit http://shop.vanityfairlingerie.com/info/LiftTOUR.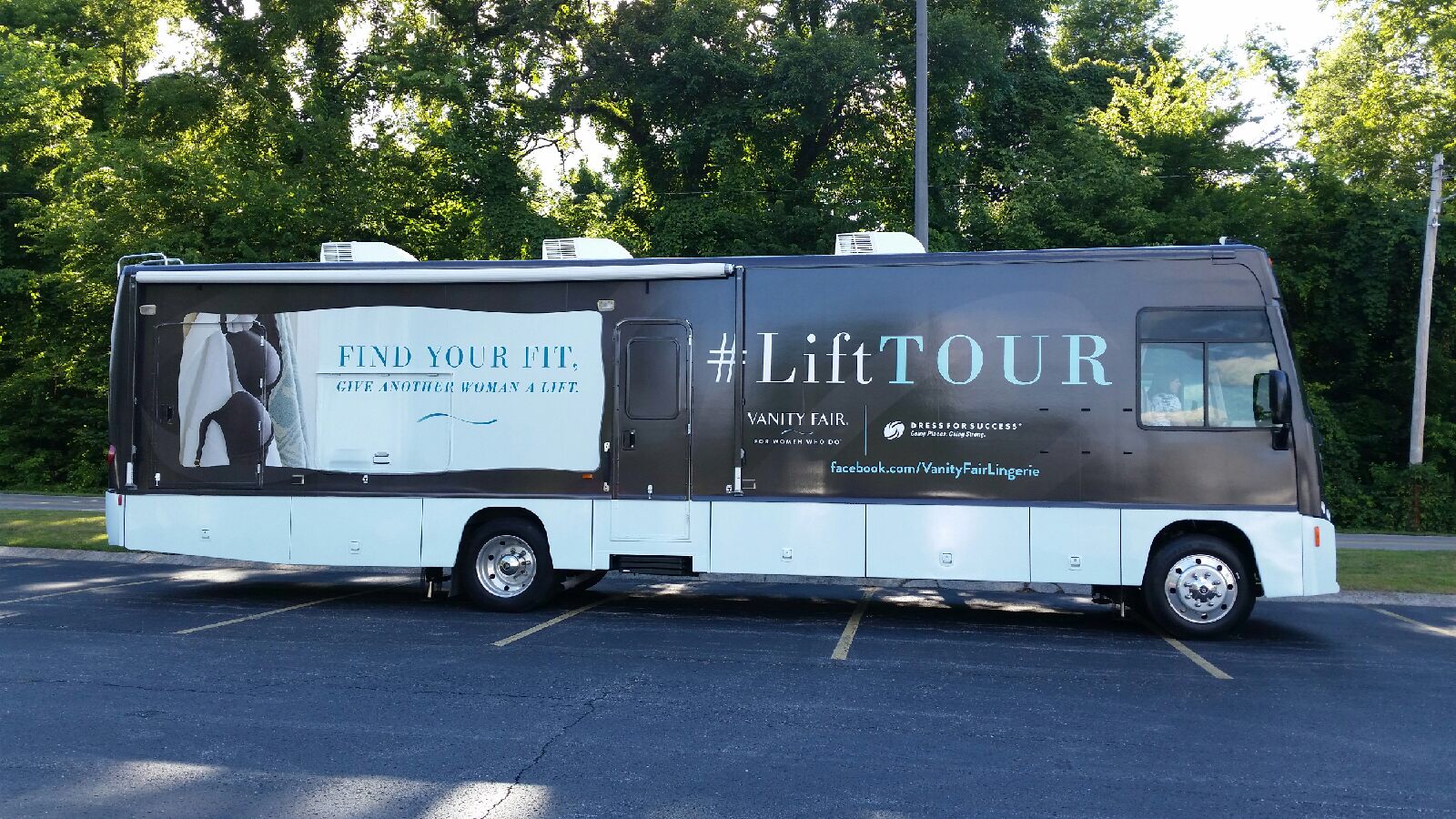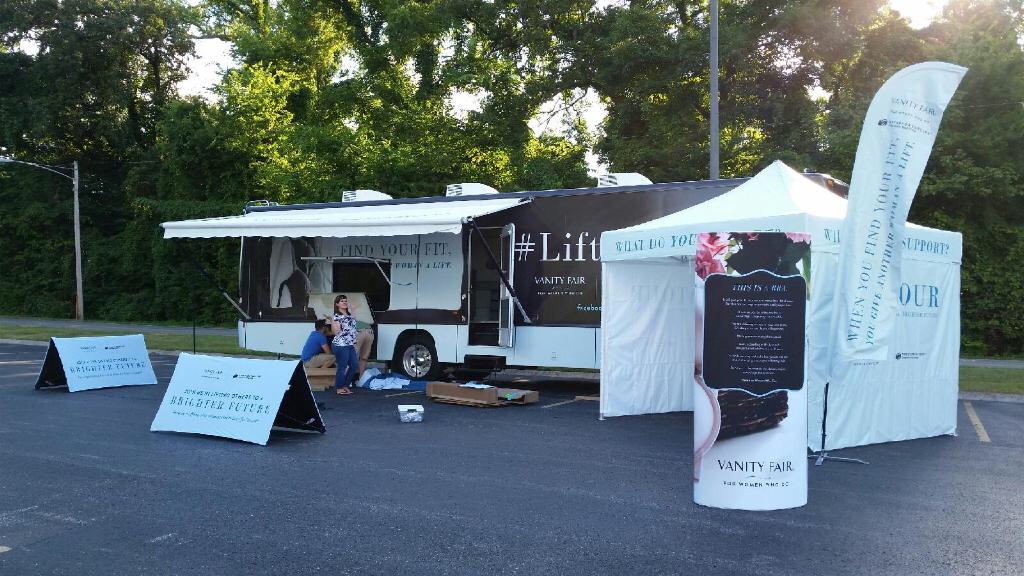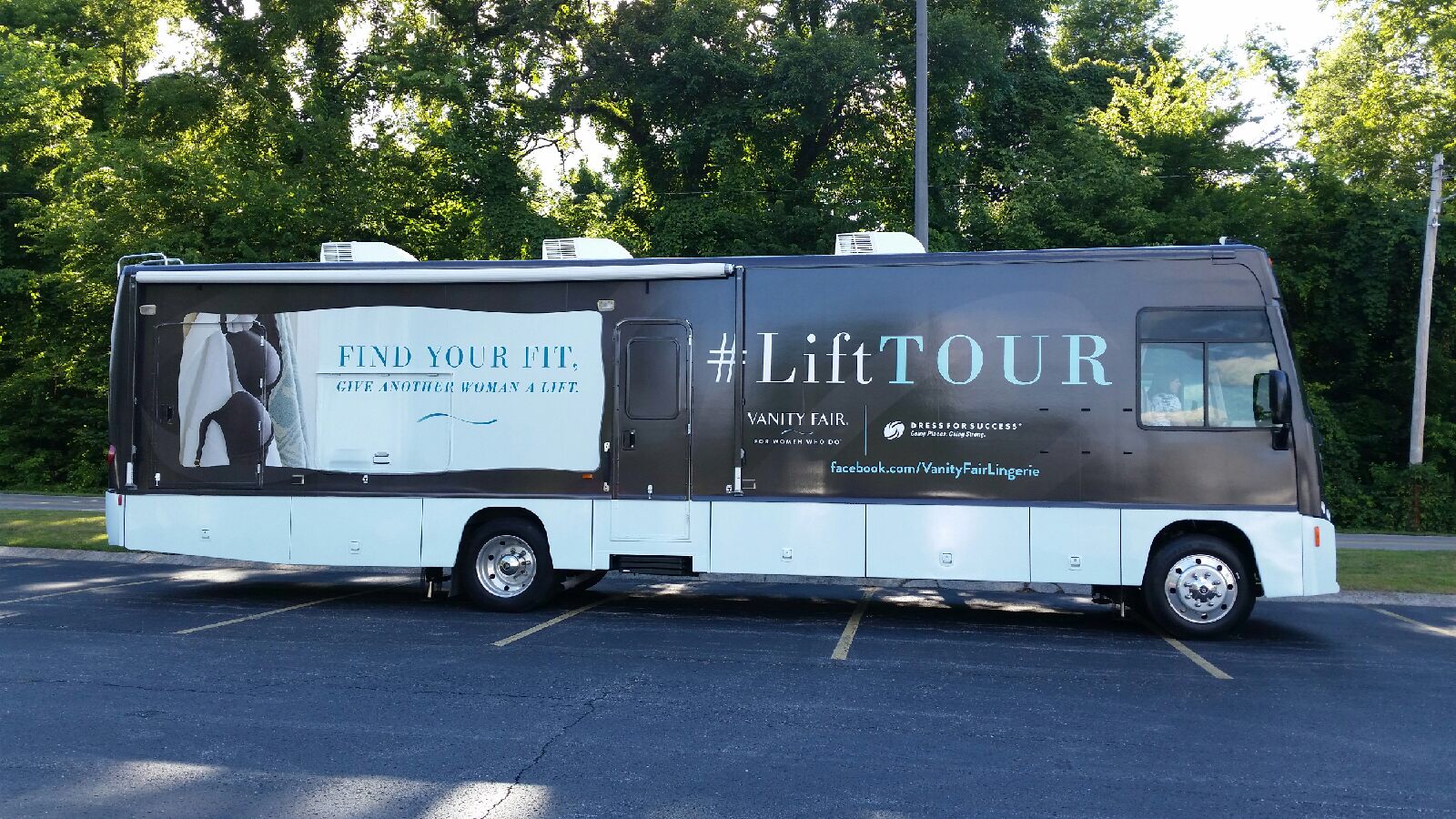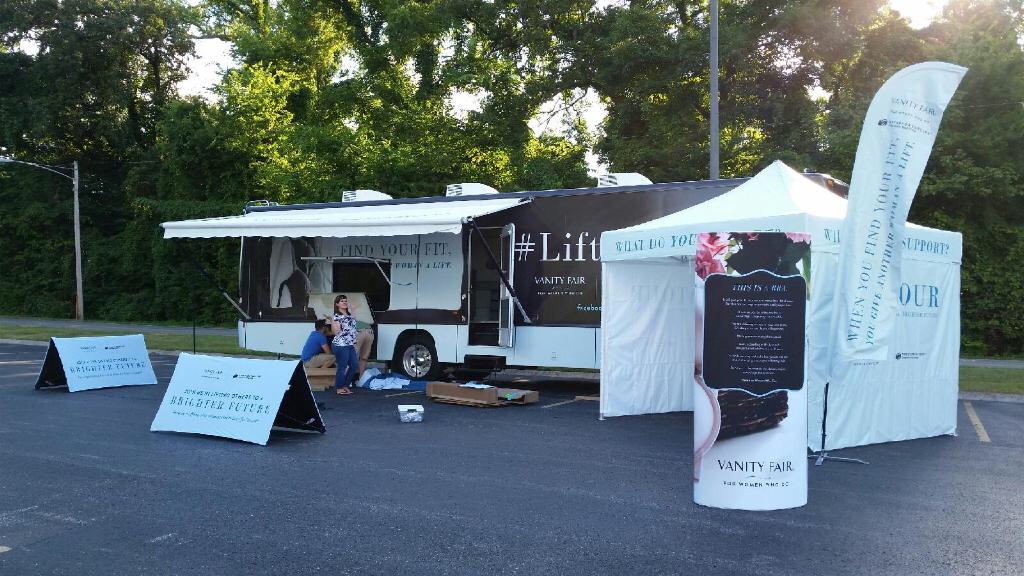 The LiftTOUR was concepted and produced by Department Zero in partnership with Vanity Fair's AOR, Barkley. The tour complements the new Vanity Fair® "Women Who Do" campaign, one of the biggest brand refreshes in its 100-year history.
Vanity Fair is part of the Fruit of the Loom® family of brands, a unit of Berkshire Hathaway, Inc. The 100-year-old brand is one of the largest lingerie companies in the U.S., offering a wide-range of bras, panties, daywear and sleepwear sold through major online and retail partner locations.
"There are so many examples of 'Women Who Do' each and every day," said Lis Cravens, vice president marketing and merchandising, intimates at Fruit of the Loom. "Our goal is to share these stories with a wider audience in the hope that Vanity Fair will inspire the female leaders of today and tomorrow."

"Our partnership with Vanity Fair and the LiftTOUR seemed like a natural fit as there is a dire need for intimate apparel within our program," said Joi Gordon, CEO of Dress for Success. "We are so grateful to have the opportunity to work with an organization like Vanity Fair that shares our values of encouraging confidence, positivity and support through the positive reinforcement of others."